K48.COM
They said: "Kitesurfing is absolutely, definitely not for 99.9% of the population...."
They were right. Now things have moved on....
"BLADES are absolutely, definitely not for 99.9% of KITESURFERS...."
BLADES ............. JUST SAY NO!
The probability is that they are just not for you. Are they?
Warning: TO All Blade water users... kite looping your Blade is possible... but put a weak link in your lines e.g 3mm dyneema sleeved rope at the bar end, in both lines..
Serious damage to your kite can occur otherwise. Kite looping the Blade.. doing it on any other kite.. just isnt..
---
Welcome to K48.com!
The official website of Chris Calthrop.
Ex- Professional Windsurfer/Kitesurfer: Sail Number K48.
Chris, from the UK, was a professional waterman based in Maui, Hawaii. Travelling the world, his achievements included being the first British person to windsurf Jaws, the first to cross the English Channel with a kitesurfer (Guinness Book of Records) and the first to drop in at Jaws with a kitesurfer. He also set down the first official Kitesurfing Speed Record at Weymouth Speedweek 2001 of 33.38 knots.
His main sponsors were Flexifoil, Brunotti Kiteboards and Sportswear, Flexifoil, Daggers Sunglasses, Maui Magic, Croakies and Aerotech Sails.
Nowadays, Chris is working as a commercial helicopter pilot in the UK.
On another tack, his art is gaining recognition worldwide; an unknown talent for oil painting unveiled itself quite recently. He specialises, in the sea.
On this page you will find action shots, animated manoeuvres, a fully interactive lesson on how to learn to forward loop....safely...?. rated the best forward loop technique page ever.... still in 2010! Check out the action!....
---
(pics: Jono Knight)
Left: The first British wavesailor to sail JAWS...
Right: Kitesurfing Jaws. A world first - probably the
most significant event in the sport of kitesurfing.
---
Chris's Last Competition... (and victory)
Going out in style.. Chris presented with his win at the Barbados Waterman Festival 2005.
The Barbados Waterman Festival is an annual event, requiring expertise in the disciplines of Surfing, Windsurfing and Kitesurfing. The competition, a gruelling week long competition of 6am starts and long days.. is held all over the beautiful island of Barbados. The participants - a selection of the world's top windsurfers, kitesurfers and surfers - are put through some of the heaviest board breaking waves at the infamous Soup Bowls, Bathsheba as well as perfect windsurfing and kitesurfing conditions at Silver Rock. With proven endurance and all round ability, Chris took the overall win at the 2005 event. On the podium Chris unexpectedly announces that this is his final event in a long and successful career in Windsurfing and Kitesurfing. (Chris still windsurfs and kitesurfs full time for fun.)
---
---
Chris's sales of artwork takes off, specialising in commissions, portraits, wildlife and the sea.

Fine Art:
---
2006 Travelogue:
VIETNAM, BALI, NEW ZEALAND, WEST OZ, COOK ISLANDS

The ultimate world travelogue: 2006 Surfing, Kitesurfing, Mountain Helicopter flying.
---
Still For Sale, in 2010, by popular demand!
K48 Internal X-Over


Faster Two Line Turning! No Loss of Power! Simple - No Tangles!
Can be used on Handles or on Two Line with NO Brakes.
The ULTIMATE crossover system for 10.5 and 8.5 Blade IIIs.
Only available here from Chris, direct. A K48 Design...
£69.95 + P&P fitted. Kite tune also included.
Email for details

(Note: With a degree in Mechanical Engineering from London university Chris has been successfully designing for his own professional windsurfing and kitesurfing needs since 1992, including boards, sails, kites and accessories. He has also contributed designs and provided consultation on a wide range of products including kites, bars, harnesses and safety systems for 2 and 4 line kites for many of the leading manufacturers since the sport's inception.)

---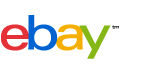 Up for auction...
Wetsuits and accessories.
Snowboard now available. Gloves, wax.. Watch this space.... or email an enquiry.

If you need something and it's not up there, just email Chris direct:

---
(Old News)
Kitesurf UK:
Chris , lost at sea for 4 hours, in what
was nearly a Greek tragedy during a crossing
between Mykonos and Naxos.....
---
"Malaysia on 20kg."
The ultimate dream of any windsurfer or kitesurfer is to travel light with no excess baggage costs and no restrictions on transport... yet still to be able to get out in all winds. "Malaysia on 20kg" is a story that shows kitesurfing has come of age and that living this dream is now possible.... find out how in a back issue from Kitesurf UK, Kitesurf NL, Kitesurf Int and Kiteboard Italia.
---
Archives:
Blade Technique. 2 Line Solo Launch. Self Rescue.
Blade Kiteloop video clip.........
Paramotoring:Ultimate hangtime!
South Africa Gallery... Blade 3 prototype action pics.
Formula 1 Stunt. Chris jumps over the British American Racing car....!
Weymouth Speedweek: Record of 33.38 knots. Speed Crash.....
John Carter Photography
Jono Knight Photography
Rick Leeks Photography
John Carter Photography2

---
Feature Discussion:
The Blade: half the cost, twice the height, and half the hassle.
Are you put off by the high cost of kitesurfing? Are you fed up with repairs? Do you wish you could just launch and land on your own anywhere, in any wind? Whether you are a beginner or highly advanced, the non-relaunchable Flexifoil Blade is the unique answer... Kite Talk.
---



Maui cruising.
Publicity in windsurfing magazines, newspapers and on television worldwide provides sponsors with valuable exposure.
Above: The centre photograph was used by a wetsuit sponsor for a poster in Windsurf magazine UK in 1997, to celebrate their 30th Anniversary. The surrounding border consists of samples of significant exposure in windsurfing magazines and newspapers. These samples are from a wide spectrum of countries and locations including England, France, Italy, Spain, Germany, Austria and even Maui in the USA.
---
Sponsors have used Chris for advertisements in media all over the world....
This calendar poster, was by Maui Magic.

---
LEARN TO FORWARD! a fully interactive guided lesson.
---
Kitesurfing in crowds...KNOW the
RULES
:

1: Keep your Kite LOW when passing downwind of other kitesurfers
2: Always LOOK before you turn
3: DON'T stand in the zone with your kite up
4: Windsurfers and Surfers have right of way in all circumstances

plus:
Don't, please Don't enter a crowded area of kitesurfers if you are a learning.

Note: Apparently some schools teach people to ride with their kite up when they get maxed. This is WRONG. Get it low, you will have more board edge control and can hold more power. The IKO instructor course in my view is just a moneyspinner. Just because you got lessons... doesn't mean you know anything. e.g: maritime rights of way, priority in waves, jumping safety AND maritime law!!!!! ??
Most importantly:
YOUR Kite Lines are a LIABILITY to other water users, especially windsurfers, surfers and swimmers. Stay well clear and make allowances for the possibility of dropping your kite in the surf. It keeps us more popular!

Happy Kiting!
---
Weather Information
---
You can see what the wind and waves are doing right now on Maui's North Shore.
Check out the wind with the WINDCAM......
---
These icons will take you to the best and latest weather forecasts QUICK.
Europe.....Hawaii
---
---


---
Copyright © 2010, Chris Calthrop, Last Updated - 10/31/17
---